Destination: Jamaica
Jamaica
When you think Jamaica, what do you think of? Bob Marley, All-inclusive, Rastafari? Those are all great and true but I'm here to tell you that there is so much more!
First stop, Montego Bay, Jamaica.
Accommodations:
There are so many places where you can stay while in Montego Bay, from AirBnBs to all-inclusive resorts galore. Since we were travelling on a budget, we opted for the less expensive Holiday Inn All Inclusive Resort Montego Bay.
It was quite nice, no frills...minus the Caribbean Sea right behind you! I did enjoy my stay here and found all of the staff very helpful and friendly. Plus, who can argue with a cocktail(s) for lunch?!
If you are looking for more luxury, I had friends stay at Breathless and they loved it.
Things to do:
Besides swimming or lounging in the inviting waters of the Caribbean Sea, we also sailed and snorkeled (both with our lifeguard guide) further out than I have ever been! (Side note: before this trip, I had a fear of swimming in the ocean because of an incident at a water park years back but after this trip and pushing myself a little past my comfort zone, I now love going in the water and can't wait to do it again! Push yourself a little further with everything you do and you will reap undiscovered joys.)
Food:
Ok, I know I mentioned that I went to an all-inclusive hotel buuuuut I still had to try the famous Scotchies Restaurant while there. I am so glad I tried this spot out! It's not fancy on the outside but the interior is "island glam" beautiful. These talented chefs make jerk chicken and pork right in front of your eyes on the traditional pimento wood in the fire. Aside from that, we also had to try the steamed snapper, rice and peas, festival and sweet potato pie. It's not pricey and oh so worth it!
Second stop, Port Antonio, Jamaica in Portland.
Port Antonio is a little off the grid and that's exactly what makes it such a hidden gem. You do not go to Port Antonio if you want the "all-inclusive" lifestyle, you go there to really experience and appreciate a culture so different from your own. If you're up for it, then read on! There is no airport nearby so do a little research and arrange for transportation before you arrive.
Accommodations:
Like Montego Bay, Port Antonio caters to tourists and there are many hotel options here. We stayed at (and fell in love with) Goblin Hill.
Its impressive grounds are the perfect setting for a truly relaxing getaway. Here's what sealed the deal though...a private chef without the private chef cost! I was blown away by our personal housekeeper who doubles as a private chef (when requested) provided by the hotel. Not only did Suzette make sure we were happy with our stay, she went to the market every morning to prepare anything that we requested (within reason). We requested authentic Jamaican meals and we were blown away by what she provided. Homemade chicken curry, rice and peas, fried plantains, breadfruit, calaloo, ackee and fish, pumpkin soup and I could go on and on! Ok, I'll stop talking about the food now :) but I'll show you some photos of her cooking below instead :)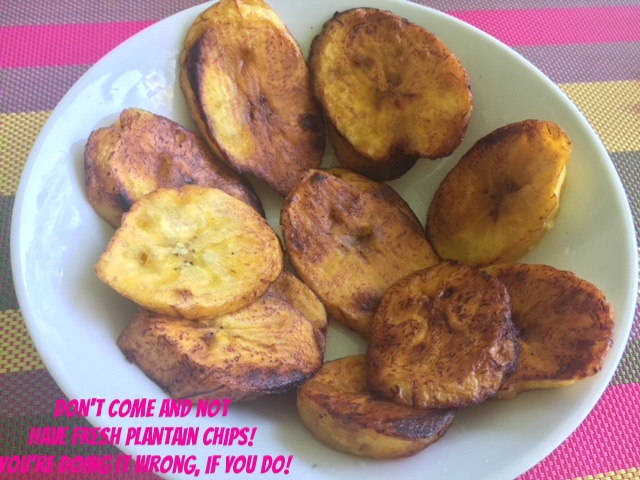 If you have a bigger group, friends stayed across the street at San Bar and it was stunning! Definitely a great spot for a group of people to relax. Since it was across the street, we could just pop over and take advantage of all it had to offer too!
And, if you're feeling a little fancy, I totally recommend The Trident Hotel. Live luxuriously everyone once in a while.
My favorite thing that I did while in Port Antonio (besides witnessing my friends get married at Trident Castle - which was like a fairytale) was taking a guided river ride down the Jamaican Rio Grande. This 2.5-4 hour journey (time varies based on what you want to do) was so soul filling.
We started on the raft, guided by the wonderful Pablo, and another raft came over to us to sell us some Red Stripes for our journey. We asked Pablo to take us to a waterfall, where we got off the raft, hiked 10 minutes (wear water shoes for this) and came to a waterfall to take a quick dip. After this, we got another Red Stripe for the trip (yes, another person rowed up to us to sell them) and went to the highly talked about Beatrice. Beatrice the chef, cooks and sells food on the river. The food was as delicious as they say and she was very friendly too. What she cooked was very impressive yet how she cooked it on the river was even more impressive (guess now I can't complain about those small NYC kitchens!).
You can also take a dip in the Blue Lagoon. That's right, the real Blue Lagoon where movies have been filmed and love has been found! It's free and glorious.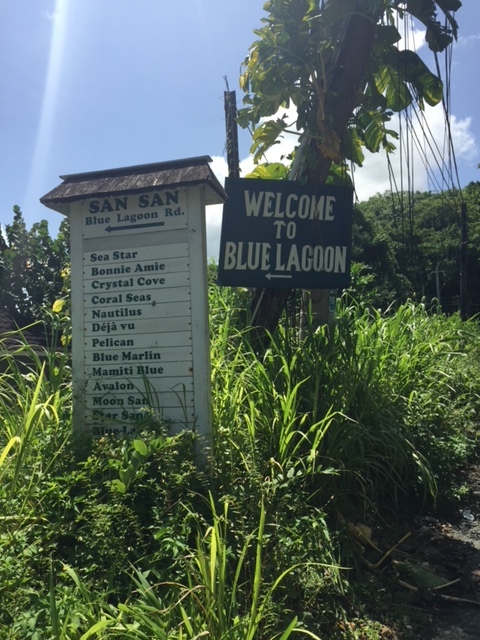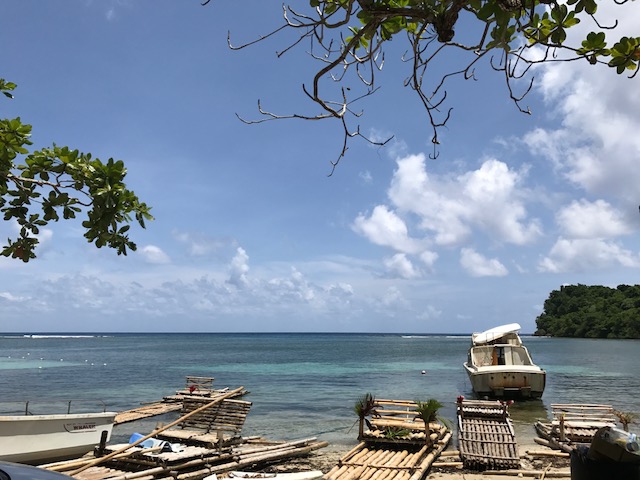 Visit Frenchman's Cove Beach. It's $10USD but once you're in the water, you'll know why you paid.
Notes to self for next time:
1. Exchange USD for JMD before going, as it will be less expensive for purchases in JMD. You can pay in USD but you are paying more than if you just take the step in advance to exchange your currency at your bank before leaving.
2. Transportation is expensive in Jamaica. Arrange rides and set prices in advance.
3. Tip generously. Guides, chefs and other workers don't make as much as you would think through your official payment, show your appreciation for their hard work to them directly.
Next places to see on the Jamaica list: Negril and Ocho Rios.
Thoughts/comments/suggestions/personal Jamaica travel insights? Leave us a note below! It's always appreciate.